It's been a busy time setting up a new system, in the hope that we can make the registration process for each session a little easier….well that's the goal anyway!
You will only need to register once at www.recordpowertv.com to receive your automatic notifications and Login Codes for each Live Session.
Let me know if you have difficulty registering by sending an email to miked@recordpower.co.uk.
The website is still a work in progress…we've been uploading many of the amazing photo's that you've sent in. So please excuse some of the empty spaces…we're working on it!!
Send us in more examples of your work when you get a spare moment – we really enjoy sharing them with our community and we have a place to showcase them now.
Mike Davies (Record Power)
---
Session 22 - Wed 21st April 0:30am (half past midnight!)
OR Session 23 - Thurs 22nd April 10:30am
Pop-up Toothpick Holder – With Theo Haralampou from Australia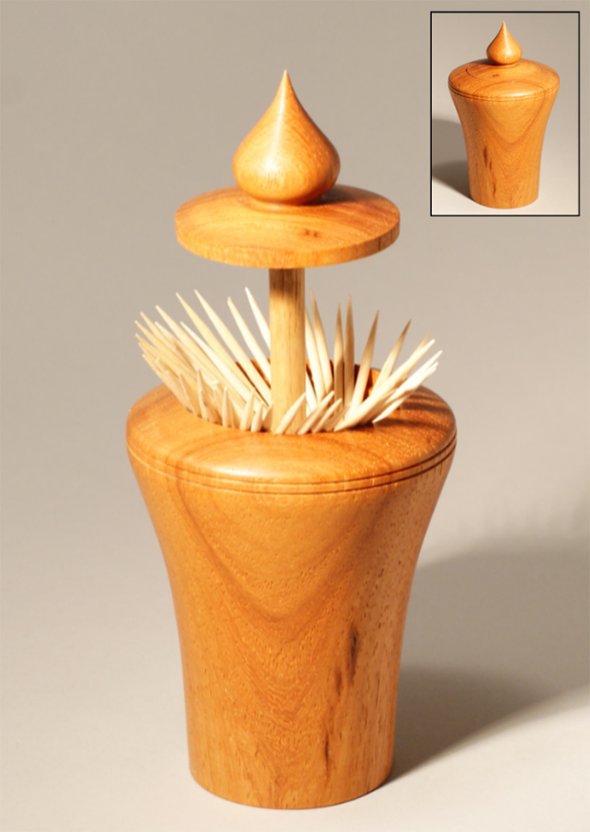 This is a great utility item that can take pride of place on your dining table for all to see and enjoy.
This is a small lidded box with a difference…so join us to learn how to create a cup in a box….with a beautiful teardrop lid…
A complete plan of this project will be provided to all attendees!!
In this project Theo will cover:
To learn more about Theo – CLICK HERE
Theo will demonstrate the same project for both Sessions. The same log in codes can be used for both sessions.
Please ensure you observe 'am' or 'pm' for the time and session that you would like to attend….some sessions will be prime time…and others will be early hours of the morning, depending on your location and time zone!
To learn more about Theo – CLICK HERE