Please click the banner above to download your personal RSVP invitation, for the next Record Power's Live Sessions for 2021 …a Free Educational Programme for Woodturning.
These On-Line International Woodturning Live Sessions, aka 'Interactive Remote Demonstrations' (IRD's) are this time brought to you via Webinar direct from
Andrew Hall's workshop in County Durham, England.
---
Small Hats from the Magnificent Seven
with Andrew Hall from County Durham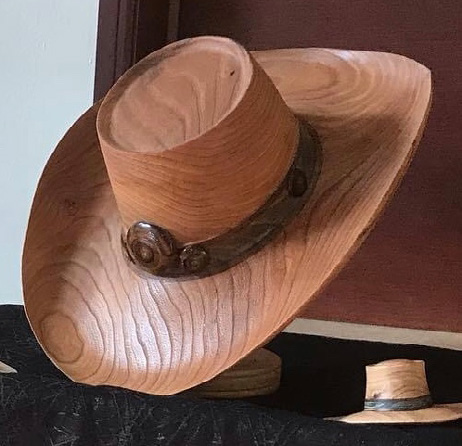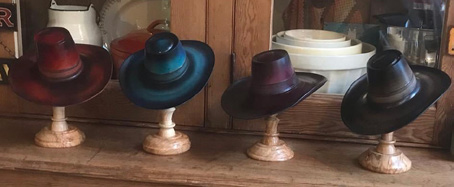 Join us in welcoming Andrew Hall for his first Live Session of 2021.
Andrew will share with us how he makes his signature small hats, using only four tools from his 'magnificent seven'.
This demonstration Includes side grain turning techniques, and will show you how light can be used to gauge wall thickness with translucency.
In addition, we learn about the joy and flexibility of working with wet timber.